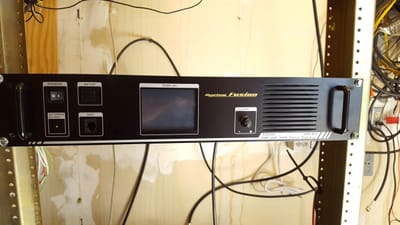 Hello and welcome to our website. RFARC is a group of radio amateur operators in Western Colorado with interest in repeater operation, digital technology, linking, fellowship and the advancement of the hobby. Any radio amateur operator with a valid technician class license or higher is welcome! Our repeaters are OPEN to all FCC licensed "ham" operators. We have repeaters on two meters and 70 centimeters in various locations around the Roaring Fork Valley and in Grand Junction and Cortez, Colorado. Most of these repeaters and base stations are linked via Allstar, Echolink, Pi-Star, Wires X or IRLP. Please consult the individual site listed below for more information.
If you wish to donate your time, equipment or funds to our cause, we'd certainly be glad to have your help. The newest addition to our system is a Digital Yaesu Fusion Repeater on Sunlight Peak. This repeater also works with conventional analog FM transceivers as well. So, if you only have FM mode, you can still operate through it. For those with a fusion equipped radio, you can utilize our fusion digital mode. For more information on how it works or how to get on fusion, contact Andre, N0SWE on the repeater sometime. Please stop by and introduce yourself when you have a chance. We also provide several high power "hot spot" MMDVM "Multi-Mode Digital Voice Modems" on base stations at various locations offering C4FM and DMR protocols.
Check back frequently for updates and additions.
System Status:All systems are on the air and running normally.